Diana at Appetite for China tagged me to post my top 10 food pictures a few days ago. Diana has been a great supporter of Red Cook since the beginning. She has also become a comrade, through comments and email, in my quest for authentic and regional Chinese cooking. I was really excited and felt honored to be considered worthy to showcase photos of my blog. I really have only attempted food photography recently. Okay, only since I started Red Cook four months ago. But I am fortunate because I have some very talented photographers as friends. They have been amazingly generous in not only showing me the tricks of the trade but also took some of the photos for me. So here I salute my friends Go Lertworachon, Ron Boszko and Jeff Weiner. In fact a few in my top ten list are photos taken by Ron Boszko. I hope you enjoy them.
This "food photos madness" as Diana puts it was started by Anna of At Anna's Kitchen. But what fun it is! As part of this exercise I am supposed to tag five other bloggers, via comments on their blogs, to list their top ten pictures. Here is the list of bloggers I tagged.
Without further ado, here are the top ten photos from Red Cook in no particular order.
YuXiang Stir-fry Pork (魚香肉絲) from the Stir-fry Series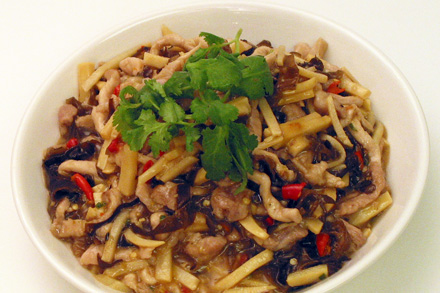 Tender Pea Shoots (豆苗) from the Stir-fry Series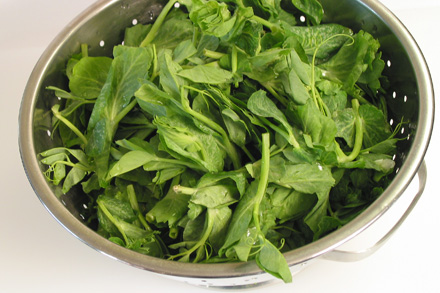 Red Bean Paste Meringue Dumpling (高力豆沙) from the Chinese New Year Banquet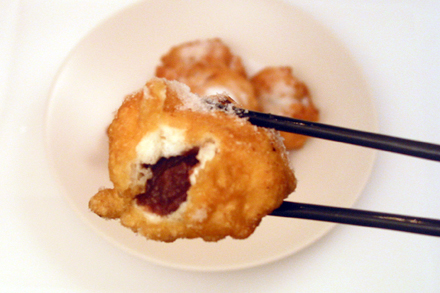 Sweet and Sour Radish Salad (糖醋蘿菠絲) from Valentine's Day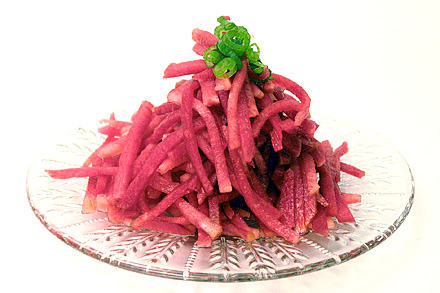 Double Winter Braised Sea Cucumber (雙冬燜海參) from the Chinese New Year Banquet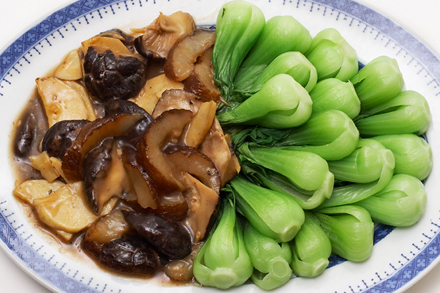 Photography by Ron Boszko
Assorted Cold Appetizers (五彩冷拼盤) from the Chinese New Year Banquet

Photography by Ron Boszko
Winter Bamboo Shoots (冬筍) from Double Winter Delights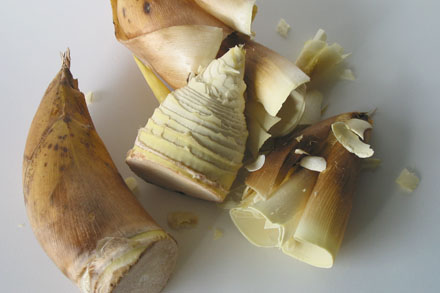 Crispy Fried Chicken in Garlic Sauce (蒜香油淋雞) from the Chinese New Year Banquet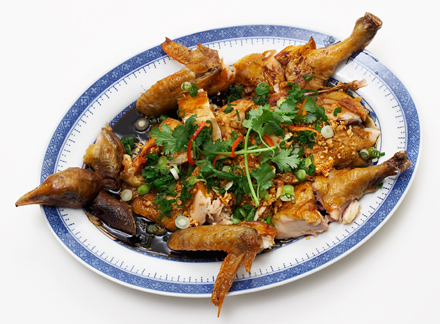 Photography by Ron Boszko
Red Cooked Pork (紅燒肉) from the Blog's Namesake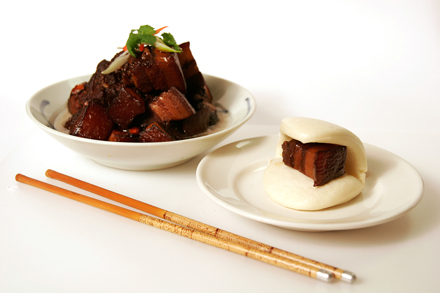 Photography by Ron Boszko
Stir-fry Chive Blossoms with Tofu (豆幹炒韭菜花) from Cooking Time Explained