For Warren and me Chinese New Year has always meant family and friends. To express our love and affection we do what we do best: offer good food. For many years our Chinese New Year celebration centered on a ten-course banquet. Our nieces would invariably be the focus of the evening. But this year was different. One of our nieces is now living in Singapore and the other one is off in college at Cornell University. Fortunately we live in a Harlem apartment building full of young and lively families. They have become our extended family, so our Chinese New Year tradition continues with them.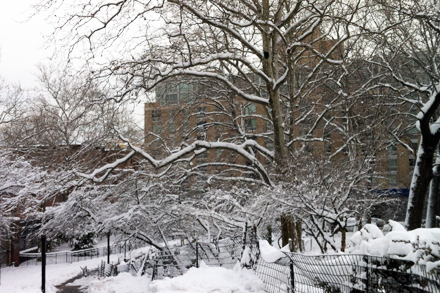 Last Friday afternoon, even with the threat of a major blizzard sweeping through New York, Warren and I went to Chinatown to shop for our Chinese New Year banquet. We had expected Chinatown to be busy as it was very nearly new year, but what we faced was a chaotic scene verging on pandemonium. Obviously the impending weather prompted everyone to converge on Chinatown aiming to get their shopping done ahead of the storm. We went to Chinatown armed with a shopping list for our ten-course banquet.
One specific item that I wanted to serve to welcome the incoming year of the snake was fresh water eel (黃鱔). After going to five different fishmongers I was unable to find it. I was becoming desperate. Finally in a supermarket on Mott Street I talked to the seafood manager and learned that they had just sold out of eels that morning. I wonder if other people had the same idea as I — serve eel to symbolize the "snake." Defeated I revised my menu and bought red snapper instead.
Scrambling my brain to come up with a way to prepare the red snapper I remembered a delicious pan-fried flounder with cumin crumble served in a Dongbei restaurant in Flushing. So I came up with my version and served this towards the end of the banquet. Oddly it turned out to be the highlight of the meal.
In the end even after making last minute changes to one other item I was quite pleased with the menu. There were eleven adults and four little girls in our party. No one missed having any food that symbolizes "snake," and the girls loved the fish so much that they made me promise to make it again at my next dinner and to make two of them.
Again it took the next generation to bring such fun and happiness to our New Year tradition. Happy and prosperous New Year to you all!
迎春年夜宴
Chinese New Year's Banquet

Sunday, February 10, 2013
—
四色小涼菜
Assorted Cold Appetizers
海蜇拌木耳 Jellyfish and Wood Ear Salad

蘆薈拌木瓜 Aloe Vera and Papaya Salad

紅糟滷牛腱 Cold Beef Shank in Red Wine Lee

涼拌蓮藕塊 Sweet and Sour Lotus Root
—
蛋黃炒龍蝦
Stir-Fried Lobster with Salted Duck Egg Yolk
—
珍珠牛肉丸
Pearl-Studded Beef Balls
—
挾飽紅燒肉
Red Cooked Pork with Steamed Buns
—
山藥豬骨湯
Herbal Pork Bones and Mountain Yam Soup
—
蔥爆海參片
Stir-Fried Sea Cucumber with Leeks
—
素錦豆腐煲
Braised Tofu with Mixed Vegetables
—
孜然煎紅雕
Crisp-Fried Red Snapper with Cumin Crumble
—
鹹魚皇炒飯
Salted Fish and White Asparagus Fried Rice
—
棗泥煎鍋餅
Fried Crepe with Jujube Paste Filling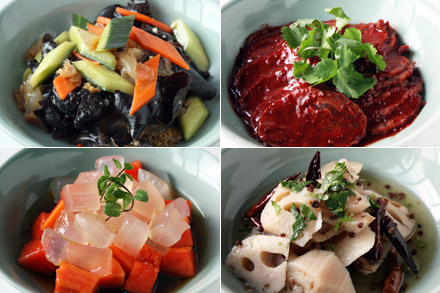 Assorted Cold Appetizers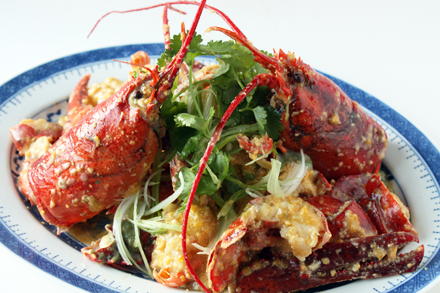 Stir-Fried Lobster with Salted Duck Egg Yolk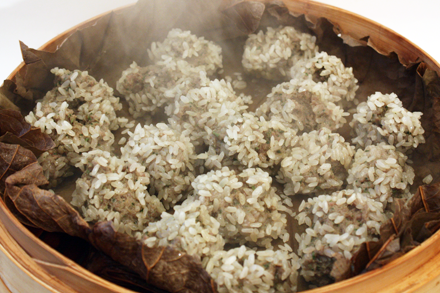 Pearl-Studded Beef Balls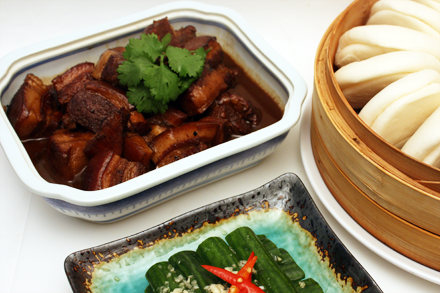 Red Cooked Pork with Steamed Buns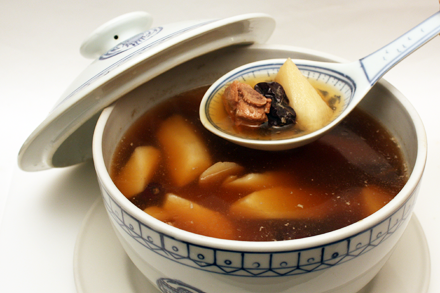 Herbal Pork Bones and Mountain Yam Soup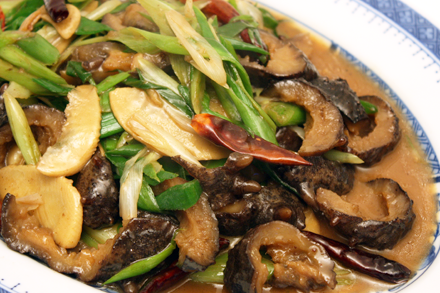 Stir-Fried Sea Cucumber with Leeks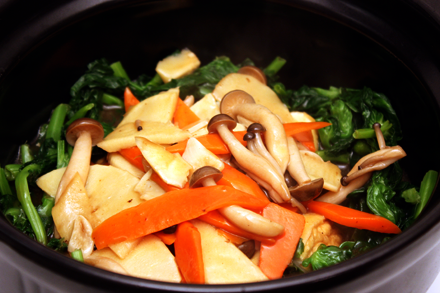 Braised Tofu with Mixed Vegetables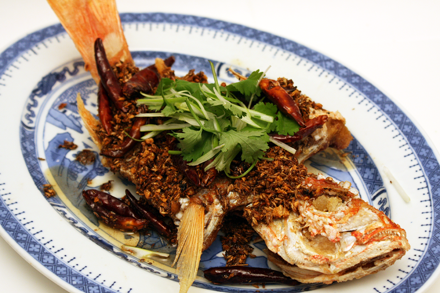 Crisp-Fried Red Snapper with Cumin Crumble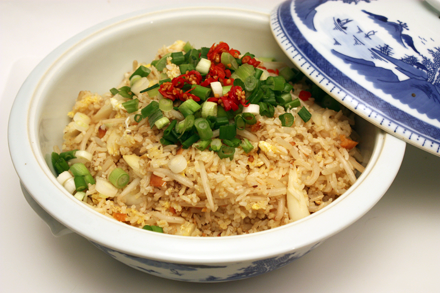 Salted Fish and White Asparagus Fried Rice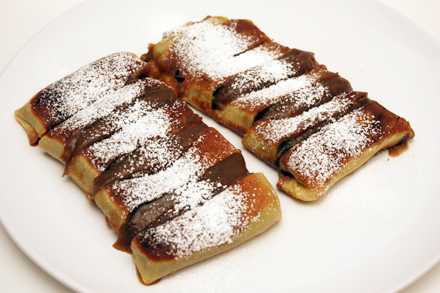 Fried Crepe with Jujube Paste Filling